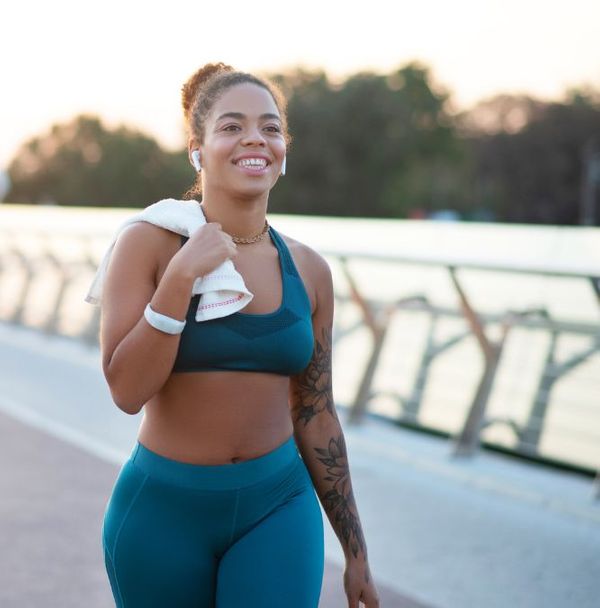 Tirzepatide - What is it?
Tirzepatide is a once-weekly injectable peptide medication which also goes by the brand name Mounjaro. It combines two hormones, GIP (glucose-dependent insulinotropic polypeptide) receptor and GLP-1 (glucagon-like peptide-1) receptor agonist, in one injection.

​By combining these two hormones, tirzepatide digestion is slowed which reduces appetite and hunger cravings. Tirzepatide is shown to be a safe and effective way to lose weight in addition to helping patients with type 2 diabetes manage their blood sugar levels.
Regen IV Wellness offers tirzepatide for individuals having difficulty losing the extra 25-30 lbs most of us tend to put on in adulthood. We've seen great success in all of our patients whether for weight loss support or diabetes support. It's available in both weekly at home injection or in clinic injection options.
The Benefits of Tirzepatide
Tirzepatide provides a safe and effective weight loss option for overweight or obese individuals. Recent studies have shown more than 20% loss in body weight reduction in the majority of participants. When combined with healthy lifestyle changes, tirzepatide is a great way to help you shed those lingering, unwanted lbs.
Additional benefits include:
Lowers blood sugar
Helps prevent kidney damage
Improved sexual function
Increased confidence
Overally, tirzepatide is a powerful new treatment option that help you live a healthier lifestyle.
What's The Process For Starting Tirzepatide?
At Regen IV Wellness, we offer two options for tirzepatide services. You can choose to come in for a weekly office visit to receive your injection, or receive a month supply vial for at home self-injections. ​
This is what is included in your Tirzepatide Program:
Tirzepatide Customized Supplement Recommendation
Nutrition and Fitness Resources
30 Day Reset program materials: reset supplements, recipes, workouts, health tips, email support (with purchase of the Quicksilver 30 Day Reset)
Weekly Weigh-Ins (for weekly office visit)
Brief Practitioner Visit (for weekly office visit)
Self-administered Injection Training (for at home option)
Injection supplies (for at home option)
We are excited to become a part of your health and wellness journey. To begin receiving the benefits of tirzepatide, you must FIRST be established as a patient at our clinic by completing a 30 minute new patient consult with our nurse practitioner and basic lab testing. Once you are approved as a good candidate for tirzepatide, a prescription can be written same day and meds delivered within 7-10 business days.
How Does Tirzepatide Work?
Tirzepatide works by targeting the source of type 2 diabetes—the pancreas. This organ produces insulin, which helps regulate blood glucose levels in the body. This is also beneficial for moderately obese to morbidly obese individuals by slowing the digestion process creating the feeling of being full for longer.
How is tirzepatide administered?
Tirzepatide is administered via subcutaneous injection and is virtually painless.
How often do I have to take tirzepatide?
Tirzepatide is taken once weekly.
How long do I have to take tirzepatide?
If taking tirzepatide for weight loss, the duration for taking tirzepatide varies among individuals. It is recommended to continue taking tirzepatide until desired results are achieved.
What are the side effects of tirzepatide?
Side effects of tirzepatide include:
Swelling/redness/itching at the injection site
Tiredness or fatigue
Loss of appetite
Nausea or vomiting
Upset stomach
Diarrhea or constipation
If any of these effects continue or get worse, tell your doctor or pharmacist immediately.